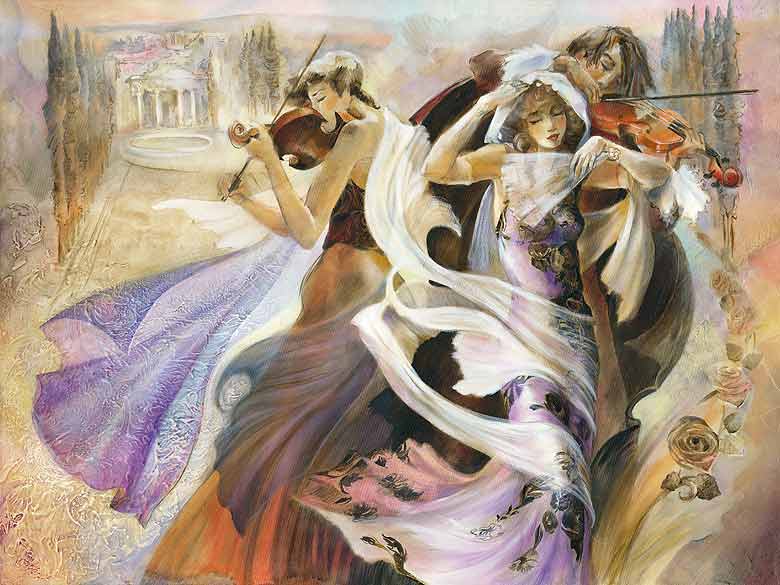 A "LAVENDER MIST" filled the air and I saw silhouettes of a trees and flowers
surrounding 18th century palace of Ekaterina The Great in the vicinity of St. Petersburg. It was an end of one of those White Nights in Russia when gentle Sunrise comes in half-hour after Sunset.
Three musicians wrapped in light silky fabrics materialized from lavender haze, playing final notes of night-time music, dancing the last steps of the Night Waltz. The first light of the day illuminated hills and meadows, outlining the contours of lavender flowers and wild roses.
Lena Sotskova
Description
Size
Price
Limited Edition (150) Giclee on canvas Embellished

36x48in

91x122cm

$3,800.00
Limited Edition (375) Giclee on canvas Embellished

24x32in

61x81cm

$2,200.00
Studio Proof (75) Giclee on canvas Embellished
13.5x18in
34x46cm
$1,560.00